Reviews
We've had some amazing reviews, here is just a short selection: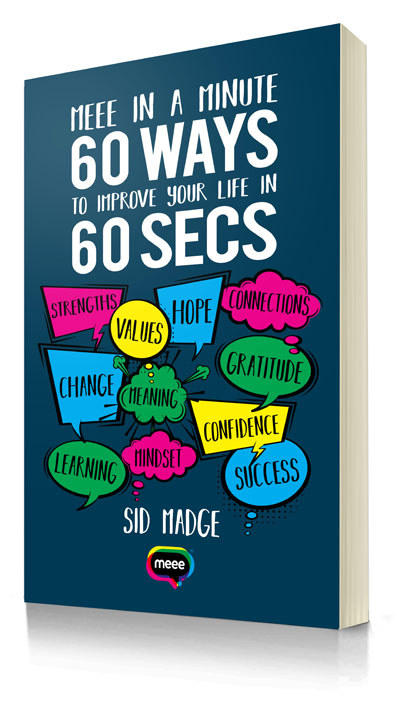 I love this book. It's fast, its practical, it's based on real experience and delivers real impact. A handy companion for life.
Chris Baréz-Brown Founder of Upping Your Elvis
Don't underestimate this book. Small, it is. So is a splinter. And that stops you in your tracks. This will do the same. Life is complex. It asks lots of questions of you. But some very smart people have worked out the answers. You will find them in here. It's the biggest smallest book ever.
David Hieatt Co-founder of Hiut Denim Co and The Do Lectures
This is an imaginative and valuable book which could bring benefit to many more readers than just its target audience. Highly recommended!
Professor A.C. Grayling CBE Philosopher and Author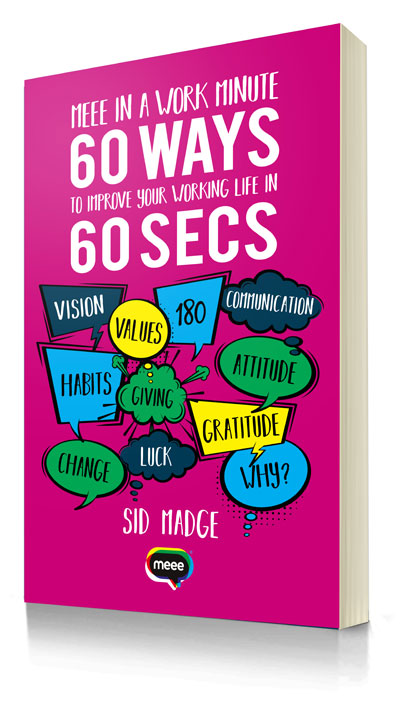 This book is small. So is your smartphone. And you can't stop looking at that. But when you look at this book it will make you feel better. "Yeah, I can do this." Your phone, as smart as it is, doesn't always do that. Does it?
David Hieatt Co-founder of Hiut Denim Co and The Do Lectures
There are few books that do exactly what they say on the cover, this is one of them. It's the perfect pick-me-up with quick and effective methods that will not only help, but work. It's extremely difficult not too smile or nod in agreement with the contents, no matter which page you open it up on. I love it!
Ché Donald, National Vice-Chair of the Police Federation of England & Wales
I love Sid. His optimism shines through on every page. You cannot help but be uplifted.
Chris Baréz-Brown, Founder of Upping Your Elvis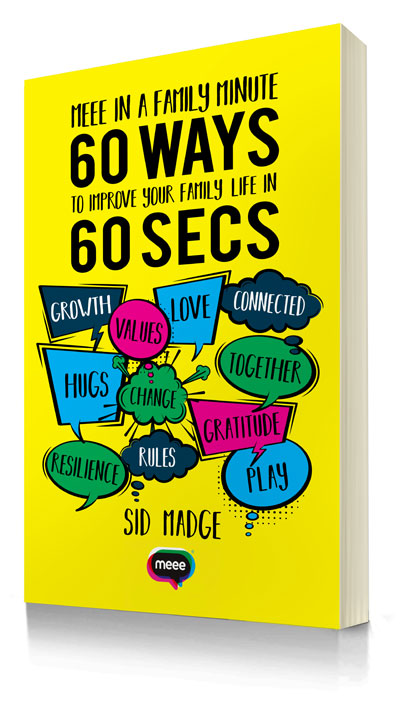 Absolute genius! Life changing ideas for families that take less than a minute to read - that's about the same time that it takes to make a good gin and tonic but much more valuable, long term at least!
Jo Middleton, Slummy Single Mummy
I love the concept and the impact that this book has and as promised… so much can be achieved in 'just a minute!' (which is something I'm now constantly saying around the house!) Well worth having on the bedside table 100%.
Jenny Powell, TV Presenter
Meee in a Minute has opened up a new line of communication between my 11yr old son and myself. By using the pros and cons exercise in chapter 1, we were able to reflect and move forward in a positive way in regards to his behaviour at school. Meee in a Minute has become our family go to book for life hacks.
Charlotte Crewe, Mum of 3